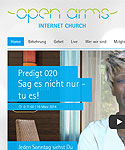 Open Arms
2017
2017 eröffnete Demetri Betts eine unkonventionelle Gemeinde in Volketswil, welche ihren Fokus auf Gottes Gnade, Liebe und die Identität in Christus richtet. Das Motto dieser Gemeinde stammt von einem Zitat von Billy Graham: "Es ist die Aufgabe des Heiligen Geistes, zu überführen, Gottes Aufgabe zu richten und meine Aufgabe ist es zu lieben." Wegen der nicht verurteilenden Atmosphäre kommen die unterschiedlichsten Leute zu den Gottesdiensten, ausgeflippt oder ganz gewöhnlich, homo- oder heterosexuell, gebildet oder nicht. Alle werden mit offenen Armen empfangen, egal, womit sie in ihrem Leben zu kämpfen haben.
openarms.ch »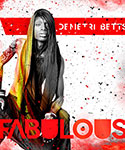 New CD "Fabulous"
24.11.2014
My "Fabulous"-CD is finally finished and on sell starting November 28th. The CD took more than 4 years to make! This is the ultimate pop, dance CD for your collection. It has inspirational lyrics with fabulous musical sound. It will make your body move and hug your heart at the same time. It is a must have for all Demetri Fans.
Music »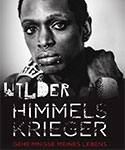 New book "Wilder Himmelskrieger"
24.11.2014
The new book "Wilder Himmelskrieger" is now finished and for sell. It is the third part of my life. The first and second parts "Tony Brown" und "Tödliche Schuld" are also new on the website for sell. If you want to know about my life, even the secrets, you have to buy this book series. Unfortunately at this moment they are only in german. All three books have received high reviews, including 5 stars on amazon.
Books »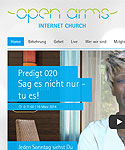 Open Arms Online
19.03.2014
Hier ist meine neue Gemeinde. Unsere Türen sind offen für Ungläubige, Menschen ohne Gemeinde, Leute, die auf der Suche sind, für alle, die von der Gesellschaft, von der Gemeinde, von der eigenen Familie verstoßen sind. Wir wollen die Menschen ohne Vorurteile lieben. Besuche uns online, egal, wo du bist, oder komm zu einem unserer Live-Gottesdienste. Du bist wertvoll, dein Leben hat einen Sinn, und wir möchten, dass du das glaubst.
www.openarmsonline.de »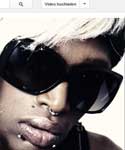 New song "I am the beat!"
24.05.2013
Here is my new song I wrote "I am the beat!" This song was inspired by Will.I.AM, with a break filled with dubstep and flavored with totally me.....Demetri Betts. Turn up your speaker box and get ready to dance! Here is.. "I am the Beat".
Watch video »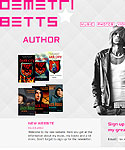 New website
20.04.2013
Welcome to my new website. Here you get all the information about my music, my books and a lot more. Don't forget to sign up for my newsletter.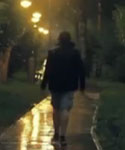 New music video "Shadows"
08.02.2013
This song tells you to never give up. To know God is always by your side, even if you don't believe.
Watch video »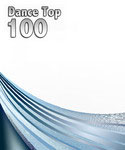 80th place in iTunes
21.01.2013
My song Mirror made the 80th place in iTunes Top 100 dance song compilation. wooow! so cool!!!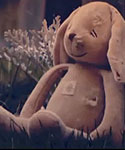 New music video "I wish you were here"
08.02.2013
This song is dedicated to anyone who lost a loved one to death too soon.
Watch video »